Straying off the beaten track has never been more rewarding, as Tenerife offers something a little different. Discover our recommendations here.
If you're someone who looks for that little bit extra in a holiday, something that makes it truly special, then you'll be enchanted with the lesser-treaded areas and resorts in Tenerife.
Although the island is known for its gorgeous beaches (and rightly so), there are a number of idyllic rural areas which remain largely untouched by tourists and which come with that authentic laid-back island life.
Garachico
This charming fishing village is a true gem of the Canaries. You can really get a feel for local life in this lovely town as you wander down cobbled streets and admire the magnificent architecture. Its setting right on the water makes for picturesque views, as well as plenty of paddling opportunities next to the rock pools.
La Libertad, the central plaza, is a fabulous example of sixteenth-century building work, with the Santa Ana Church and the Convent of San Francisco towering overhead. This little town is perfect for getting that true taste of Tenerife.
The Corona Forestal
For those who love immersing themselves in nature, this lush forest area is a haven of flora and fauna. The 50,000 hectares spread themselves out over the volcanic landscape, blending with the Teide National Park to form a hiker's paradise. Pull your boots on and explore the La Orotava and Güímar valleys, where you can admire the glittering ocean in the distance. You can reach around 2,000m altitude as you really get to grips with the nature of this beautiful island.
For added beauty, the nearby villages of Los Pelados and Las Dehesas offer a gorgeous opportunity to rest your feet.
Buenavista del Norte
This town offers breathtaking views no matter where you're stood, whether it's at Punta del Teno in the Teno Rural Park – the most north-westerly point on the island where you can admire the cliffs of Los Gigantes – or Teno Alto, the highest point in the park where you can look out over the entire landscape.
The town is part of the Isla Baja region, which is famed for its incredible scenery. However it's not just the natural landscape which demands appreciation – the Nuestra Señora de los Remedios Church has been restored after its treasures were destroyed in a fire, and its beauty is no less remarkable.
Where to Stay
At Prestige we've found two incredible resorts in Tenerife that let you explore these lesser known places. The Melia Hacienda del Conde Golf & Spa lies against the backdrop of the Teno cliffs and has two pools, a spa and incredible dining options.
The Spa VillAlba is surrounded by forest and connected to a number of excellent walking trails, letting you explore nature while sticking close to luxury. The gourmet cuisine and stunning location make it the perfect choice.
How to Get There
If you love the sound of getting off the beaten track, Prestige Holidays can help you plan the perfect getaway. Don't hesitate to get in touch with our friendly team and start your adventure.
Source: Free Articles from ArticlesFactory.com
ABOUT THE AUTHOR
John Dixon is an experienced world traveller and the Managing Director of Prestige Holidays. For over 30 years, he has been providing luxury accommodation in resorts in Tenerife Italy, Bermuda, Croatia and many other destinations around the globe. John tries to visit each of the destinations regularly in order to ensure the quality of his properties, and stay up-to-date about the latest local news and events. He has a taste for the finer things in life and has an interest in arts, history and culture.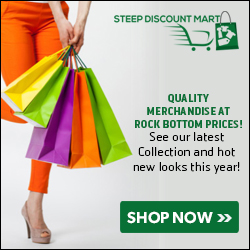 © 2021 – Simon Andas and Lisa Jeeves